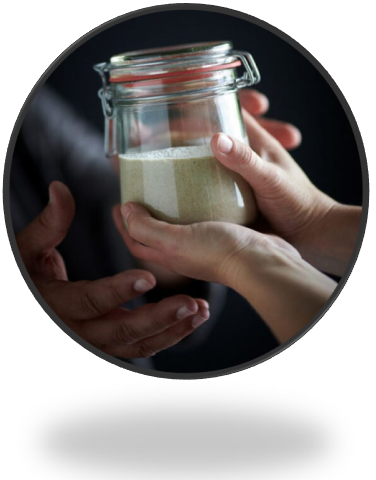 Welcome to the Micro4Food platform
Micro4Food is a platform that joins different research fields related to food sciences, thus representing a center of excellence within the Faculty of Science and Technology of the Free University of Bozen-Bolzano. Food processing, biotechnology, microbiology and omic technologies are combined to develop new solutions aimed at guaranteeing high quality standards of food and beverages.
The Micro4Food platform covers two-research areas:
(i) diet – human axis; and (ii) food fermentations.
The research on "diet – human axis" aims at shaping and assembly the human gut microbiome in response to dietary habits and specifically tailored fermented functional foods. The research on "food fermentations" aims at shaping and assembly of the food microbiomes for innovative fermentation processes focused on the development of new functional food with improved nutritional proterties, on the preservation of food matrices, and on recycling of food by-products.
All our facilities for carrying out research on the above topics, including three pilot plants specifically tailored for dairy, baked good and plant fermentation, are located at the NOI Techpark. Labs and equipments were realised with the contribution of the European Regional Development Fund Investment for Growth and Jobs Programme 2014-2020, and for the the pilot plants, of Puratos Italia Srl (Bakery Inspirience) and Federazione Latteria Alto Adige (Dairy Center).
---
---